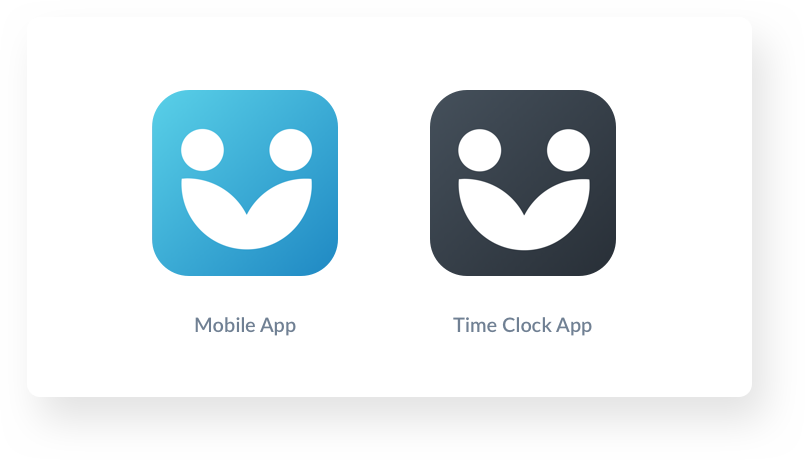 Starting next week (2 March 2020),
you will see the time clock and mobile app icons changing. We've made this redesign because we wanted to put the focus on our customers. After all, it's who we make this great product for.
There will be no other changes
in the mobile app or time clock app that is associated with this icon change. The current product will not change.
If you have any questions, please contact our Support Team and they will be happy to answer your queries.